About a year or so ago I came across this video from Sui Generis about where wild Saccharomyces cerevisiae can be found:
I personally have a hard time believing the first part of the video about yeast being extremely rarely found on fruit simply due to the amount of successful yeast captures I have done from fruit. Though maybe many of these are not S. cerevisiae? Anyway, the part that interested me was finding wild S. cerevisiae on leaf litter on the ground. It makes sense since yeast can't really fly, air can blow it around but it probably mostly just lands on the ground (vs on fruit hanging up in trees (defying my earlier assertion that fruit does indeed contain yeast)) and takes advantage of any available food or sugar it happens to come across, probably relying on other microbes to break larger carbohydrates down to the simpler sugars it is able to metabolize. I figured I'd give the idea a try.
I had been wanting to do a wild capture from an area of a nearby hiking trail where that had formerly been a brewery back in the 1880s. There's some interesting history around this brewery. It was operated by a man named John Nagar in the town of Camas, WA. A year or two after he'd opened his brewery the town voted in their own city-wide version of prohibition (ahead of the nationwide constitutional amendment version). Nagar fought against this local law, even going so far as to put a whiskey scow out into the Columbia River with a bar on it to skirt the ordinance. Of course he was eventually defeated, and his brewery closed.
Fast forward to present day and there is a hiking trail along a creek that passes right by the former location of the brewery, there aren't any obvious signs that any buildings used to be there but it has been over 100 years. I went down to the area where I'm guessing it was located based on an old map of the city and a spot along the trail where there is easy access to the creek and a spot that looks like it might possibly have been an old foundation, a bit of a somewhat rectangular looking cut into the side of a hill.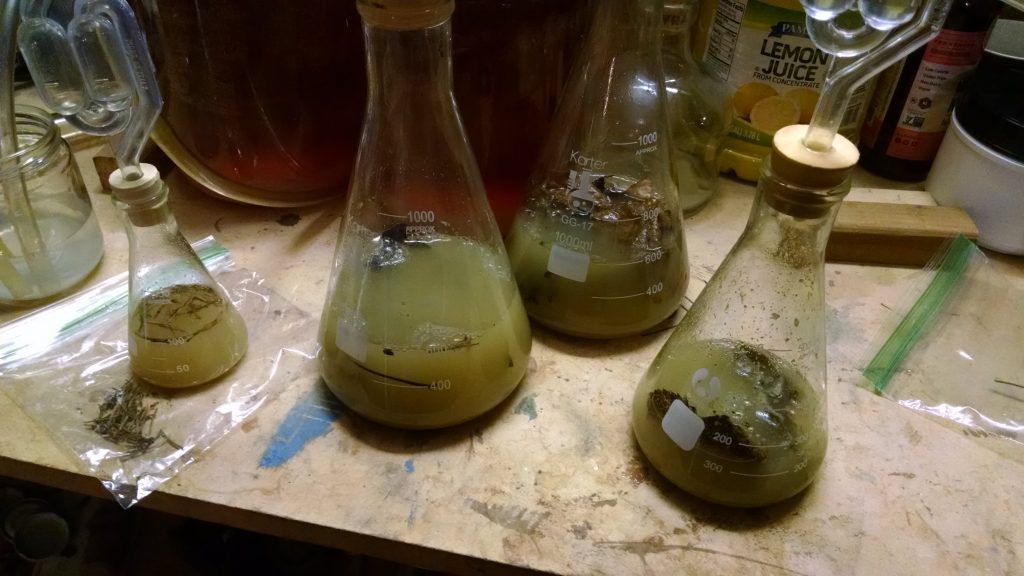 I gathered rotting leaf samples from four spots around this area and took them home. I prepared some 1.030 hopped wort for starters and since I was dealing with rotting leaves, I fortified the starters with vodka to bring them to ~2.5% abv and purged the headspace of the flasks with CO2 as well as I could just to protect against the plethora of undesirable microbes (mold, botulinum, etc) that are probably contributing to the leaf rot.
After about 5 days I began to see activity in the starters indicating some fermentation was probably taking place. One of the three grew what looked sorta like a glob of snot on the surface, maybe the beginnings of a kombucha type pellicle? The other three seemed normal, one had a bit of a 'normal' pellicle. After a couple of months I filtered all of the leaf particulates out and stepped up each of the captures. Three of the four took off, the one that grew the snot didn't take off as much and I abandoned it at that point. The other three fermented out completely and dropped incredibly clear. They all tasted extremely similar (not too surprising), they were actually quite neutral, very mildly phenolic and minor ester production, but nothing compared to most of my other wild captures.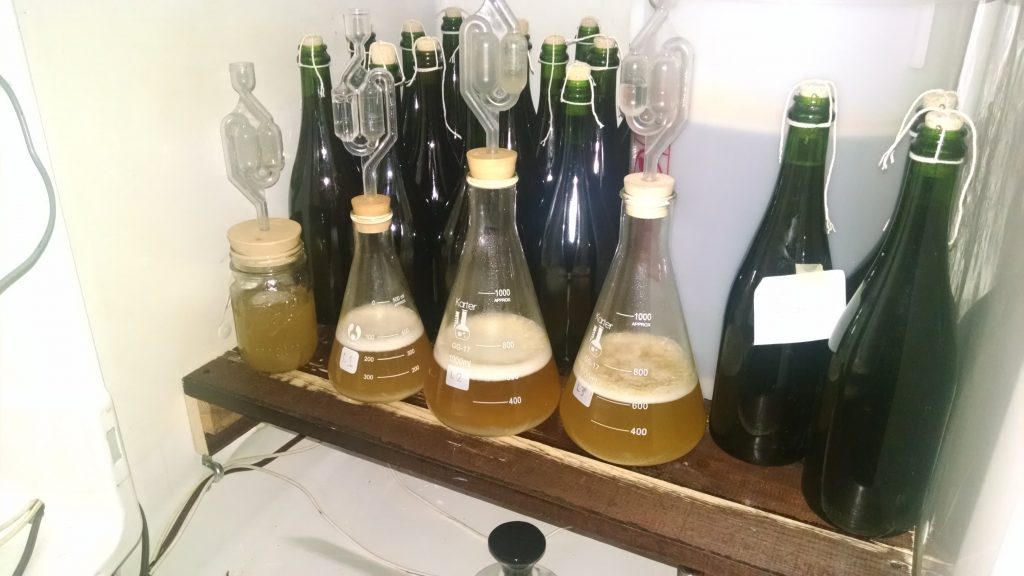 I split the three cultures among some saison wort for a real test. All three came out tasting pretty much the same (no big surprise), fairly clean, mild phenolic spice, not especially notable. Don't get me wrong, they made good beer. Just the amount of yeast expression was muted. For a lot of brewing history including today this is a desirable trait. But of course I'm a weirdo and I like crazy yeast flavors. That said, these yeast certain could have a place in my repertoire for making hop or malt forward beers.
In the end, while the yeast itself isn't especially exciting, the fact that it originated from some rotting leaves I picked up off the forest floor in the middle of December is pretty cool.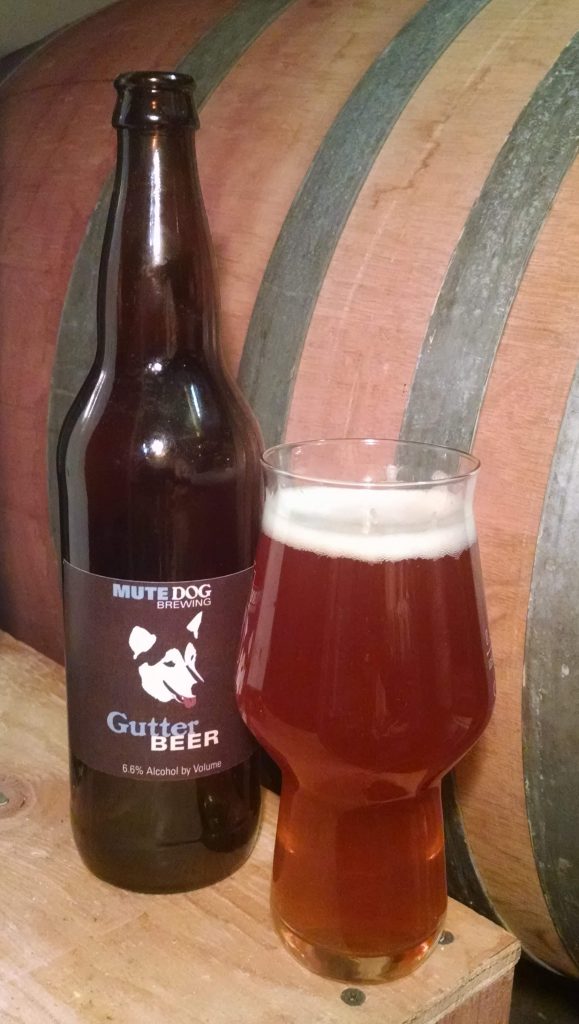 I harvested the leaf litter in December of 2017, I should have posted about this a lot sooner than now, but I'm lazy. Opening a bottle now, the beer is tasting like a nice biere de garde.
The appearance is light amber with a white head that lasts; clarity is pretty great (not unexpected after about 6 months in the bottle).
The aroma is malty, almost lagery?
Taste is malty with a hint of biscuit and caramel. Maybe a minor phenol in the background, but I might just be putting it there because I think it should be there…
Overall, this beer is pretty delicious, a nice malty beer, especially on a cold, nearly winter day like today.
One last thing to note on this post and then I'll be done. I pitched this culture into a sort of Baltic Porter that I brewed last weekend and it is fermenting away just fine at 56F in my garage. Maybe it really is a descendant of a lager yeast from Nagar's brewery?